Fill out the form to watch now: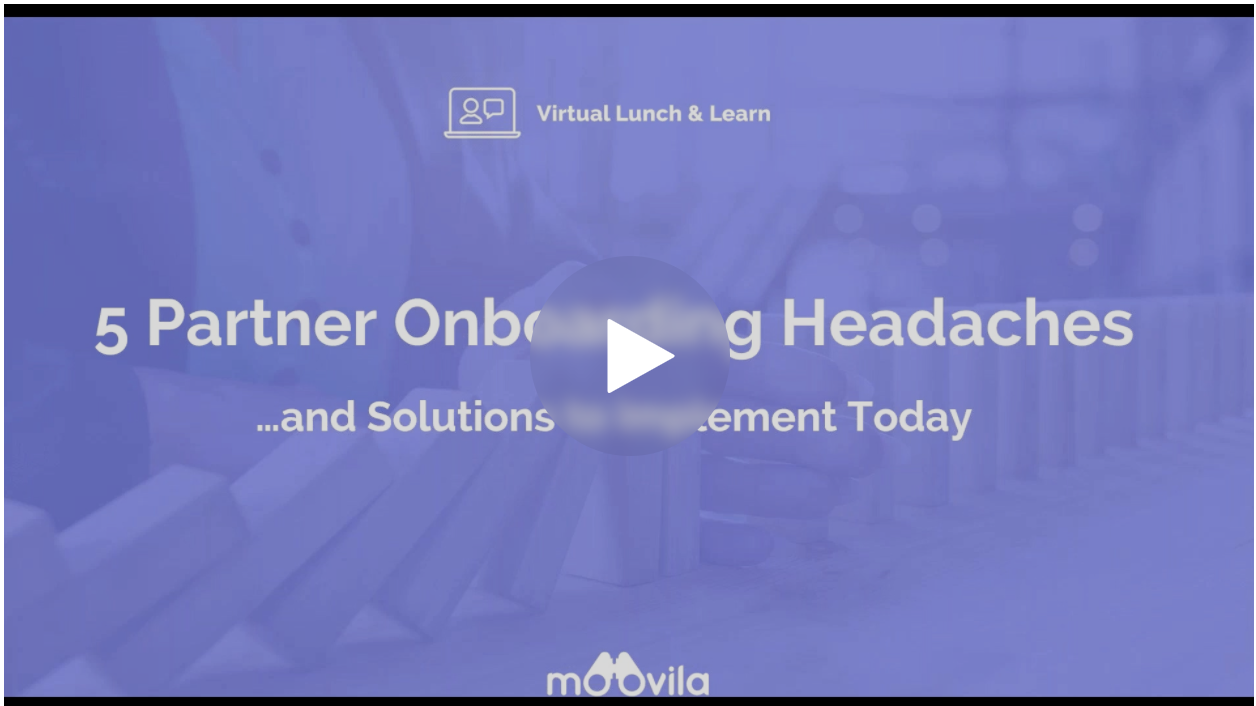 Description
Our 45-minute virtual lunch-and-learn covers 5 common headaches alliance partnerships face, as well as solutions you can implement today. We share our original findings from our 2020 surveys and interviews with alliance and channel partnership professionals that uncover their key challenges.
Additionally, we discuss actionable solutions you can implement today, in current virtual-first environments. After we discuss the data and solutions, we jump into a brief solution showcase to show how Moovila specifically tackles these common challenges.
Lunch & Learn Schedule
1:00-1:25 — Partner Onboarding Headaches & Solutions
1:25-1:35 — Moovila Demo
1:35-1:45 — Q & A Session


Presenters

Vince Jajuga
Vince is a senior leader with 23 years of experience in business development, partnership management, and software sales and service. In his role as VP of Business Development at Moovila, Vince and his team are responsible for managing the customer's sales experience as well as developing and managing strategic partnerships.

Andrea McManus
Andrea is Senior Account Executive at Moovila with over 10 years of experience in business development and strategic alliances. She is passionate about educating other alliance professionals on how to create more value with new and existing partners through better defined processes and communication, thereby minimizing the existing execution challenges.